Publications:

Newsletter:

How-To Tutorials:

Consumer Guides:

Related: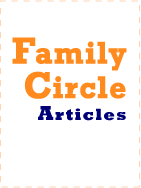 Home Radiator Heating

[ Family Circle Archive ]

Money Saver: Radiate More Heat

By Al Ubell & Label Shulman
From article, "New, Easiest Home-Repair Guide Ever"
Published September 1, 1981 - Family Circle Magazine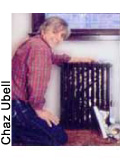 Into everyone's life some rain must fall, so the poets say. But when the water comes from a pinhole leak in a water pipe, it's hard to look on the bright side. Although a leaky pipe may create a mess, repairing it is one of the easiest of plumbing jobs for the beginner: Why call a plumber, who may charge you $50? You can fix it yourself for pennies!
"Utensils" (Tools):
None
"Ingredients" (Materials):
Roll of wide, heavy-duty aluminum foil
Roll of aluminum-faced or colored duct tape, 2″ wide
Instructions:
Measure the height and width of the radiator.
Roll out a section of aluminum foil to the size of the radiator's width. Roll additional sections to width size, until you have enough to fit the height measurement. (You can overlap the foil sections.) For very tall radiators, you may find it easier to use the aluminum foil sections vertically instead of horizontally.
Tape all section joints together with duct tape. Ask a family member to hold the aluminum foil sections against the wall, directly behind the radiator. Note: The shiny side of the foil should face in toward the room, since this side is more reflective.
Carefully and neatly tape a frame around the aluminum foil, making sure at least 1″ of the duct tape is sticking to the wall.

---
Copyright © Alvin Ubell, Label Shulman & Family Circle Magazine - 1983
Accurate Building Inspectors ®
www.AccurateBuilding.com