About Us:

News & Media Events:

Related:

Resources: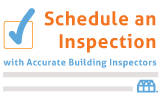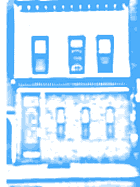 History
Accurate Building Inspectors

®

About Us
Accurate Building Inspectors (ABI) is a full service home and building inspection firm, servicing New York State, New Jersey and the Nation since 1961. Providing comprehensive home and building inspections is what we love doing.
Read the anniversary story about the company's startup days as told by ABI's founder, Al Ubell!
The Right Inspector
Could Make All The Difference. ©
Who We Serve
ABI provides inspection and testing services for homeowners and homebuyers, real property managers, the legal profession, engineers, architects, corporate, governmental and foreign legations.
Founded in 1961 by Alvin and Estelle Ubell, Accurate Building Inspectors is an independent family owned business, not affiliated with any real estate organization, vendor, contractor or allied corporation. Accurate Building Inspectors has built its reputation by serving the needs of the client and adhering to stringent ethical practices. Our commitment to continued education ensures that ABI inspectors are properly trained and licensed to identify, "quality and safety in housing and construction." By this credo, ABI has earned the reputation as one of the most prestigious building and home inspection organizations in the State of New York.
As a public service, ABI home inspectors Alvin Ubell and Larry Ubell provide free advice on home repair during Leonard Lopate's monthly WBAI radio broadcast of the "Guru's of How-To." Listeners can also download free publications on home repair from the Accurate Building Inspectors' website.
Lawrence Ubell, Pres. and Chief Inspector, working side by side with Matthew Barnett, Vice Pres. and Senior Inspector, will continue ABI's long standing tradition of service. Alvin Ubell, semi retired, will remain on the board of directors as Vice President.
Our Expertise
» Home Inspections
» Co-op / Condo Assistance
» Legal Support Services
» Home and Building Publications

Speaking Engagements
We are available for special events and speaking engagements:
PDF: Why Invite the Ubells to Your Special Event?