Services:

Related Services:

Resources: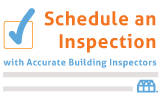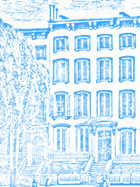 Co-op Building Assistance

for Self-Managed Co-ops and Condos

Assistance for Self-Managed Properties
Accurate Building Inspectors® provides consulting and troubleshooting assistance to self-managed co-ops and condos seeking to ascertain an accurate record of past and current building performance.
Baseline inspection and prioritizing report includes:
✓ Phone consultations with board members
✓ Building wide survey
✓ File report and record archiving / retrieval
ABI evaluates entire building control systems, maintenance records and contracts, inspects individual co-ops and condos for repairs and reviews reconstruction plans. We can work with your superintendent, support staff and vendors/contractors to help you understand and prioritize recommendations for building safety, comfort and economy.
Property Type
Fee

*

Baseline Inspection and Prioritizing Report with Recommendations: Building, Common Areas & Systems


$1,200.00
+ Per Apartment
$ 200.00


Yearly Re-Inspection
$1,000.00
+ Re-Inspection Per Apartment
$ 100.00


On-Site Supervision
$ 175.00/hr
* Fees on Request. All fees subject to change without notice.